The founder of Walk To Beat, contacted us during a MedTech Actuator program for startups. Walk To Beat wanted to refine their smart walking stick design for people with Parkinson's Disease and needed to make it ready for preliminary patient trials.
The smart stick maps a person's walking patterns, and uses this information to provide vibrational cues in the handle to prompt the person to take a step forward according to their walking 'beat', when they experience a Parkinsonian 'freeze'.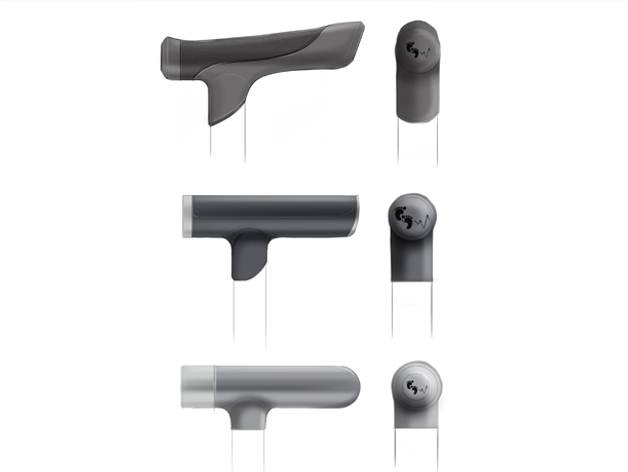 We optimized the smart stick design and improved the ergonomics and form of the retrofit 'floating' handle, making it less complex, more robust and easier to assemble. Our engineers reduced the number of parts to prepare it for production.
Walk To Beat's software and technology maps a person's walking pattern and connects to a smart device.
We assisted with further development elements of the existing connected device, added Bluetooth and connected it to a data recording app for preliminary analysis.
We worked with the founder to give the smart stick handle more connectivity to pull more data to support the trials, to make it more reliable. Our designers created computer generated images of the smart stick to support Walk To Beat's marketing activities.
"outerspace proved to be the ideal partner working closely with our hardware design, manufacturing and software teams around the world to realise our vision"​
"Our long association with outerspace has delivered substantial benefits to our development process. This has resulted in medical products that now receive international attention and are achieving record sales."
"A broad range of industry experience from the outerspace team challenged our assumptions and led to a much better design solution."